Welcome

I am a qualified teacher and UKCP registered psychotherapist; you will find me conveniently situated near major motorway junctions in Lostock Hall, Preston.

I am an experienced practitioner of psychotherapy, hypnosis, cognitive behavioural therapy (CBT), stress management and counselling. My practice is firmly based in sound knowledge of psychology and human behaviour; latest discoveries in the field of brain science inform all client assessment and treatment strategies.

Psychology is the study of human behaviour – psychologists seek to understand what our basic human needs really are. What forces drive us to behave the way we do? Why do our behaviours and emotions sometimes seem out of control?

The human brain is the most complex mechanism known to science; it both controls our actions and changes with use; repetitive patterns of thought and behaviour become almost hard-wired, leaving us less flexible and therefore vulnerable to change.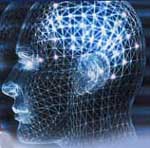 Psychotherapy

Hypnotherapy

Cognitive Behavioural
Therapy